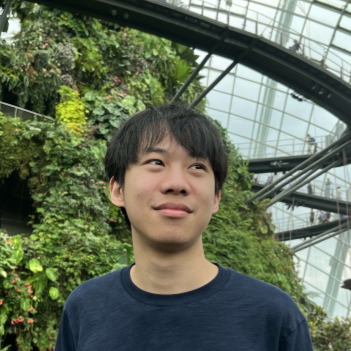 Lucas Sta Maria
I'm a third-year Computer Science and Mathematics student at Northeastern University interested in programming languages and developer tooling.
(λx.x x) (λx.x x)
My Interests
Functional and multi-paradigm programming. Programming languages and compilers. Reliable and scalable backend systems. Developer tools that improve development velocity. The Racket programming language.
What I'm up to
Engineering cool things with @plam
Interning with @TensorDock
Organizing my Racket codebase for my software development class
Taking beautifully typeset LaTeX notes for my theory of computation class
TA'ing again for Programming Languages
Practicing random Chopin pieces on the piano
Learning to play the otamatone
Configuring my heavy Emacs and Linux workflow
Built with Racket.